FINANCES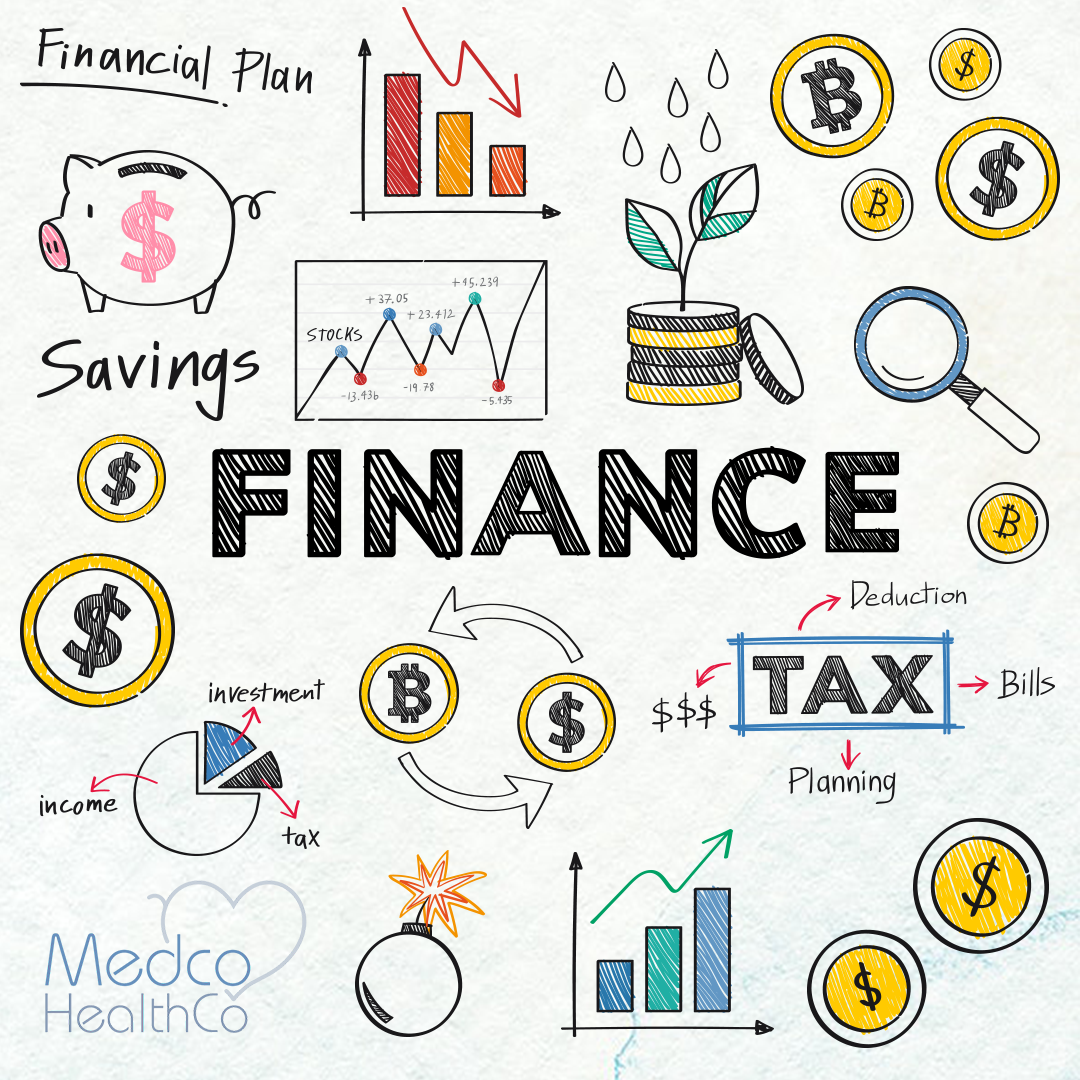 Financial Information
We appreciate you choosing Medco HealthCo for your health care needs. We know well that this may be a difficult time for you and your family, and that finances may be an additional concern. We are committed to supporting you by providing the following information to understand our charges, billing, and payment process.
Financial Specialist Team
Whether you are covered by international insurance, sponsored by an embassy or corporation, or paying for your own care, we will work with you to help ensure that the billing and payment process is as smooth as possible. Our team of financial specialists includes the following members:
The International Patient Assistants will be your primary contacts prior to arriving at Medco HealthCo. They will provide you with the details of your initial appointment and deposit, or work with your embassy to secure a letter of guarantee.
The Financial Clearance Center staff will secure any needed authorizations. If you are paying for your own expenses, a staff member will give you charge estimates once a treatment plan has been established. He or she will also answer any financial questions you may have.
Initial Deposit for Evaluation
If you are paying for your own expenses, you will be asked to pay an initial deposit to be evaluated at Medco HealthCo. The care center will determine the deposit amount based on the type of treatment for which you are being seen. The deposit amount represents the average charge for your physician to perform an evaluation, as well as the diagnostic tests that are normally performed to make a diagnosis and develop a treatment plan. The deposit is an estimate only. Actual charges may be adjusted based on your specific needs.
Medco HealthCo deposit amounts include charges for both hospital and physician services. Other hospitals may charge only hospital charges, so if you are comparing charges at other institutions, you will want to ask for physician charges as well. Please speak to your International Patient Assistant if you need clarification. Our intent is to make sure you are aware of what the total estimated cost of your evaluation may be in advance.
Patients sponsored by embassies or corporations must have a letter of guarantee prior to receiving services. Your embassy will receive a fee statement for direct payment. Some services may require prior authorization by the embassy in order to be covered.
Charge Estimate for Treatment
Once you receive your initial evaluation by a physician and agree to a treatment plan, Financial Clearance Center staff members will provide you with a charge estimate for continued treatment. The charge estimate is based on the treatment plan that your physician recommends for you. Your actual charges may be higher or lower than the estimated amount. You may request a charge estimate for services prior to or during your visit. We understand that the cost for each treatment may become a concern for your family, so please feel free to consult us with your financial questions.
Payment
If you are sponsored by an embassy or have insurance, Medco HealthCo or our Hospital will bill your embassy or insurance company. Contact your insurance carrier for specific information that may affect your financial responsibility. For services not covered by an embassy or your insurance, or if you do not have insurance, you should pay in full prior to receiving treatment.
Payment in full is applied to hospital charges and physician charges as indicated on your statement. Medco HealthCo's accepted forms of payment are cash, money transfer and credit cards. Medco HealthCo accepts the following credit cards: Visa and MasterCard. Payments may be made directly to at your care centers, hospitals and clinics or to our banking details.
Payment Methods and Account Details
Deposit (10%-20% is acceptable), you can make your payment through our website via credit card. The payment is not subject to additional interest rate. Please consult to our patient assistant to learn how much deposit you will need to pay. For payment, please click our link to proceed : https://www.medcohealthco.com/payment
Cash
Bank Transfer (Should be paid 15 days before the surgery with 18% interest rate)
Wire Transfer (Should be paid 15 days before the surgery with 18% interest rate)
Credit Cards (18% interest rate)
If you wish to make a wire transfer prior to your appointment, please use the following routing instructions.
Name: Garanti Bank
Address: Gazi Osman Paşa, Gazi Mustafa Kemalpaşa Mah, Güven Sk. No:28/A, 59500 Çerkezköy/Tekirdağ
Phone: (0282) 735 35 00
IBAN NO(USD Account): TR45 0006 2000 5230 0009 0926 95
S.W.I.F.T. (used for international wires)
Account Number: 1586838979
Account Name: MEDCO TURİZM VE DANIŞMANLIK LTD.ŞTİ.
IBAN NO(EUR Account): TR18 0006 2000 5230 0009 0926 96
S.W.I.F.T. (used for international wires)
Account Number: 1586838979
Account Name: MEDCO TURİZM VE DANIŞMANLIK LTD.ŞTİ.
IBAN NO(GBP Acount): TR85 0006 2000 5230 0009 0925 57
S.W.I.F.T. (used for international wires)
Account Number: 1586838979
Account Name: MEDCO TURİZM VE DANIŞMANLIK LTD.ŞTİ.
Medical Record Number
Please allow five to seven business days for an international wire to arrive. It is important that you send a copy of the wire receipt to your care center or to your International Patient Assistant prior to your next appointment in order to verify a wire is in process.
Please note that if deposits exceed the actual charges the surplus amount will be returned to the originating bank and will not be applied to your account.
Refunds
If your actual charges are less than the amount you paid in advance, and you don't anticipate receiving future treatment at Medco HealthCo, you may request a refund. Refunds take approximately two to three weeks to process, pending posting of all charges. If you paid by credit card, a refund will be made to your credit card account. Otherwise, your refund will be by cash or wire transfer.
Refunds for deposits made due to pending insurance authorizations will not be processed until the insurance company pays on your invoices, which may take up to three months for non-contracted insurances.
Contact Patient Business Service or your International Patient Assistant for assistance.